Photos: Pioneering Spirit Removes Platform Topsides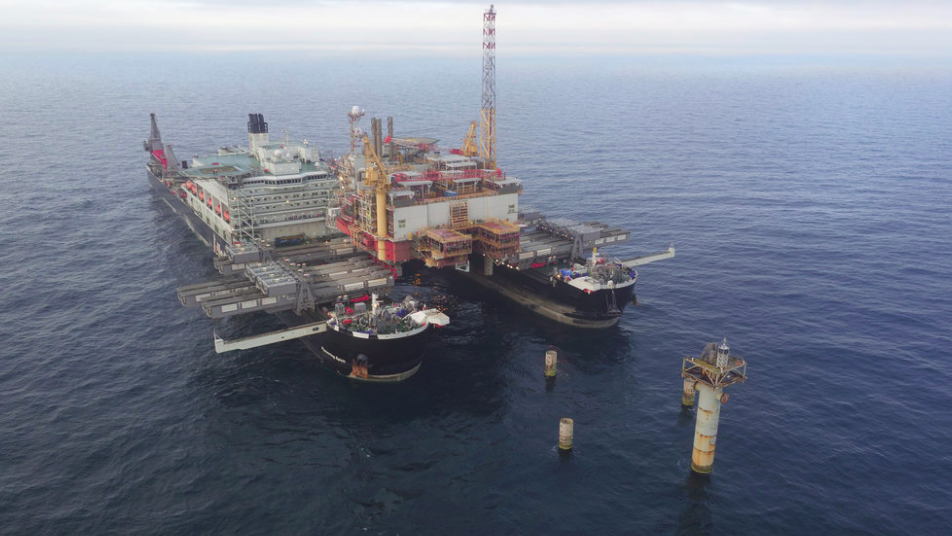 The world's heaviest vessel by displacement, the specialized platform decommissioning and installation ship Pioneering Spirit, has completed its first commercial lift – the removal of the topsides on Repsol Norge's Yme jack-up facility.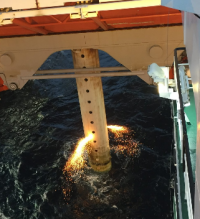 The 14,000-ton platform was sitting on three steel jack-up legs of 12 feet in diameter each, all seated inside columns in a subsea oil storage tank. The jack-up legs were cut free and left standing; the design and development of the leg-cutting equipment for the lift was part of Allseas' scope.
The platform will be dismantled at decommissioning contractor Veolia's new recycling yard in Lutelandet, Norway.
The five-year-old Yme offshore platform in the Norwegian North Sea has been slated for removal since 2012, when then-owner Talisman found severe cracking in the cement grouting around its legs – so severe that the facility had to be evacuated. The platform never produced oil.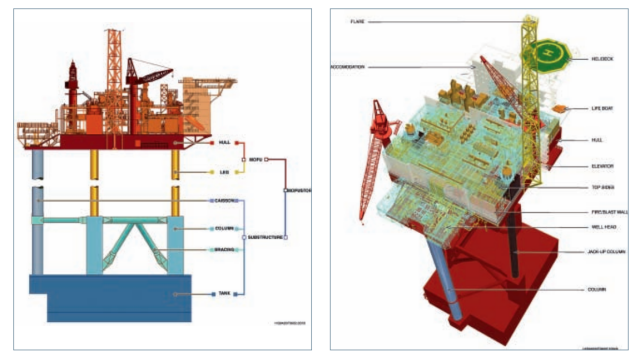 Repsol acquired Talisman Energy last year, and in January, the recently formed Norwegian oil firm OKEA AS secured an agreement to acquire Repsol's majority stake in the Yme field following the platform's removal.
The Spirit is slated to return to Rotterdam after delivering the Yme topsides for recycling; she will receive four additional lifting beams on her pontoons, which are to be used next summer for removing Royal Dutch Shell's Brent Delta platform. The Brent Bravo, Brent Alpha and Brent Charlie topsides are scheduled to follow in the next few years.
She has also been contracted for the installation of topsides facilities at Johan Sverdrup, Norway's most promising offshore discovery in years.
In addition to being the world's heaviest ship by displacement and the heaviest-capacity topsides removal vessel, the Pioneering Spirit is also the world's heaviest-capacity pipelaying ship.