Offshore Downturn Squeezes Mariners' Sea Time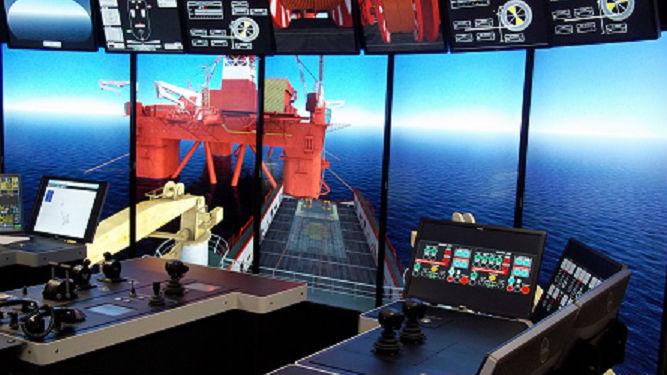 The current downturn in the offshore industry has put OSVs into layup, operators into receivership and shipbuilders into a tailspin. It has meant layoffs for thousands of mariners, but it's also having an impact on officers in a different way: a shortage of sea time.
To become a dynamic positioning operator (DPO) with an Advanced DP certificate, qualified to operate the station-keeping systems on ASD platform supply vessels, a mariner has to have 120 days of experience on a suitably equipped ship.
To get four months of sea time, a candidate has to find a ship to work on – but these days there aren't as many DP ships on which to ship out. Todd Hornbeck, CEO of Hornbeck Offshore, said in August that "anyone calling for a market bottom in the OSV space is very likely mistaken." The sector-leading firm has idled nearly 75 percent of its fleet, and that percentage could rise by the end of the year. Hornbeck called on his competitors to follow suit and further reduce the supply of actively-trading OSVs in the Gulf.
With so many DP vessels cold-stacked alongside the dock, sea time is getting hard to come by, according to Fort Lauderdale-based training provider Maritime Professional Training (MPT).
"Holding station alongside a rig or FPSO is no joke. Being able to safely conduct operations is key and it is becoming increasingly difficult for many mariners to obtain the necessary experience right now," says Captain Scott Field, MPT Simulation Facility Manager.
MPT recently added a simulation-based five day Sea Time Reduction Course, which allows a candidate to cut one month of sea time off of the requirement – a big leap ahead for mariners who are close to getting their DPO but just short on experience.
"Simulation can help bridge the gap in [candidates'] experience and while it will never replace experience onboard a vessel, it is able to provide mariners a high level of proficiency and understanding of their roles and responsibilities," Captain Field said.
After a recent remodel, MPT has three full mission simulators equipped with DP2 systems, giving it a high capacity for training throughput. In addition, it is adding an engine room simulator and a liquid cargo simulator, which will eventually give it the ability to run coordinated training scenarios involving bridge and engine crews simultaneously.