Norway Offers Barents Sea Licenses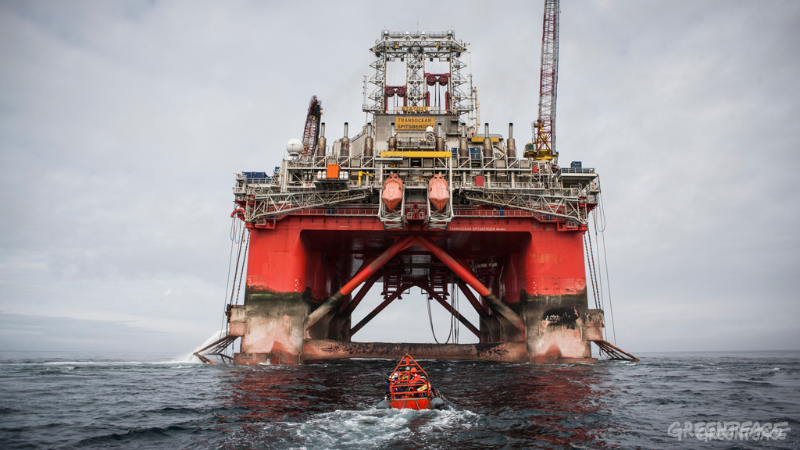 The Norwegian Ministry of Petroleum and Energy has offered new production licences in its 23rd licensing round for the Norwegian continental shelf (NCS).
Thirteen companies were offered participating interest out of 26 applications. All offers located in the Barents Sea, and for the first time since 1994, new exploration acreage has been made available in the south-eastern Barents Sea, outside the county of Finnmark.
When the 23rd licensing round was announced in January 2015, it marked 50 years since the announcement of the very first licensing round on the Norwegian shelf.
Statoil and Lundin are the biggest winners, both with multiple operator licenses and other minority states.
Statoil has been offered five licences, four as operator and one as partner. The award covers five commitment wells – one in the vicinity of Statoil's existing position, and four in the south-eastern part of the Barents Sea, providing access to interesting acreage in a new area on the NCS.
"We will now be able to explore a very interesting area in the Barents Sea. There is always uncertainty related to probability of discovery in new areas. But if we make a discovery, it may involve considerable resources. Exploring in such areas and making substantial discoveries are vital if the NCS is to maintain its production," says Jez Averty, Statoil's senior vice president for exploration on the NCS.
"Based on in-house work and seismic data acquisition in 2013 and 2014 Statoil is well prepared for exploration drilling. Through the Barents Sea Exploration Collaboration (BaSEC) the industry has laid the groundwork for conducting safe and cost-effective drilling. We expect to drill the first well already in 2017, and will cooperate with our partners to reach this goal," says Averty.
Russian Relations
Russia's Lukoil has been offered a 20 percent stake in two license blocks located directly along the Norwegian-Russian maritime border. Another company to receive an offer is DEA Norge, a company with solid Russian ownership interests.
The announcement of the new Arctic license awards comes as Norwegian Prime Minister Erna Solberg told the U.S. during a visit to Washington that she plans to seek cooperation with Russia in the High North. "We have a long history of cooperating with Russia in the High North, even in times of political differences," she said.
Environmental Concerns
The licenses are a clear violation of the Paris Climate Agreement, and we cannot risk a Deepwater Horizon in the Barents Sea, says the Head of Greenpeace Norway, Truls Gulowsen. As an important nursing ground for cod and other fish species, the Barents Sea is especially vulnerable to oil and gas exploration, says Greenpeace. Floating icebergs, dark winter months and the long distance to supply stations onshore makes Arctic oil exploration a risky gamble with the fragile Arctic nature.
As late as May 13, Solberg, signed a deal with Barack Obama to ensure sustainable development in the Arctic. New exploration licenses in the Barents Sea, is a clear violation of such an agreement, says Greenpeace.
"It is with shock and anger we register that Norway is violating two recent environmental agreements, just to get their hands on Arctic oil. This is yet another example of Norway as an environmental hypocrite," Gulowsen says.
"Conditions in the Barents Sea are completely different than in other parts of the Arctic, not comparable with areas north of Alaska," said Norway's Oil Minister Tord Lien with respect to environmental groups who have raised concerns. "These people do either not have knowledge about the issue or are trying to mislead the public," he said.
Offers: Company Licenses/operatorship
Capricorn Norge AS 3/1
Centrica Resources (Norge) AS 1/1
Chevron Norge AS 1/0
ConocoPhillips Skandinavia AS 1/0
DEA Norge AS 2/0
Det norske oljeselskap ASA 3/1
Idemitsu Petroleum Norge AS 2/0
LUKOIL Overseas North Shelf AS 1/0
Lundin Norway AS 5/3
OMV (Norge) AS 1/0
PGNiG Upstream International AS 1/0
Statoil Petroleum AS 5/4
Tullow Oil Norge AS 1/0