Navy Assessment Calls for a 355-Ship Fleet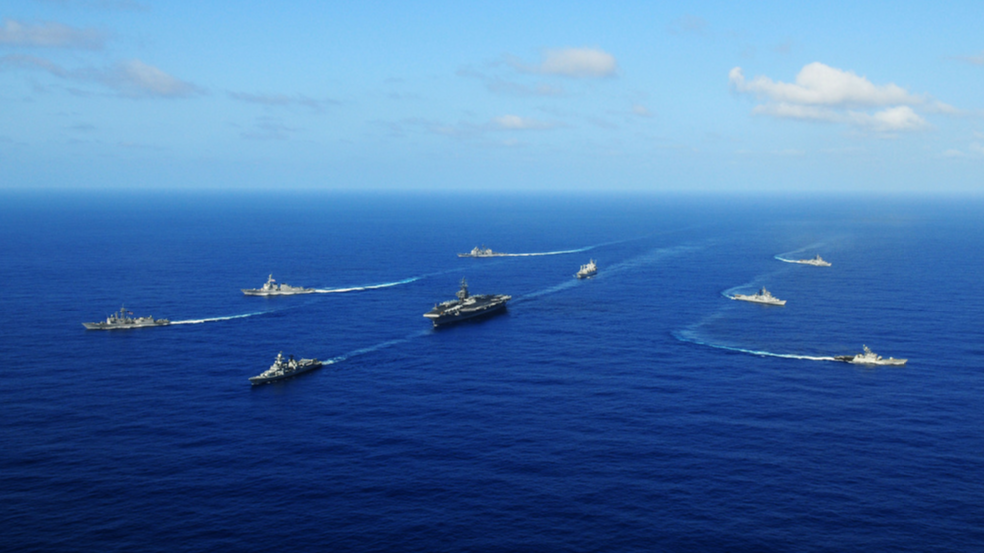 The Navy has released a new, updated Force Structure Assessment calling for an additional 47 vessels over and above its current target of 308 ships.
The service defined the new total of 355 ships as the minimum quantity needed to perform its mission with an acceptable level of risk; it described this number as a more achievable resource level than the 650 vessels it would operate if it could double its annual budget. The new number exceeds the 350-ship target expected under the incoming Trump administration; it also exceeds early expectations of a 340-ship target.
The count includes the full, 52-ship buildout of the two Littoral Combat Ship (LCS) classes and their up-armored frigate derivatives. Outgoing Secretary of Defense Ash Carter had ordered the LCS program cut to 40 vessels, citing criticism of their reliability and capability. The Navy has consistently defended the need for building the full series.
At current unit prices for existing vessel classes, the acquisition cost for these additional ships would approach $100 billion – including at least $10 billion for one more Ford-class carrier, $30 billion for 16 more Arleigh Burke destroyers and $50 billion for 18 more Virginia-class attack submarines. The Navy's ship operating and maintenance costs average two times acquisition cost over a vessel's lifecycle, putting the added lifetime expense of this expanded force structure in excess of $300 billion.
An internal budget dispute
Secretary of the Navy Ray Mabus recently issued a rare public letter of disagreement addressed to Secretary of Defense Ashton Carter. Carter is Mabus' superior, and both are civilian appointees of the outgoing Obama administration; Carter's replacement has already been named, and it is expected that the incoming Trump administration will appoint Congressman Randy Forbes (R-VA) to take up Mabus' post.
Mabus submitted a Navy budget for FY2018 which does not take current rules on defense expenditures (known as "sequestration") into account, on the assumption that these rules will be lifted under the incoming administration.
The budget request exceeds these limits by at least $17 billion. Mabus defied a directive from Carter to reduce the proposed amount, citing a threat to readiness.
"I will not submit a budget for POM18 that reverses the progress we have made over the last seven and one-half years. I will not forward a budget that cuts ships, degrades readiness, and suspends modernization due to the forced cancellation of the maintenance availabilities where modernization occurs," Mabus wrote. "The instruction your office conveyed directed cuts that would reduce the Navy's and Marine Corps' essential role as a forward-deployed and forward-stationed force to a fleet confined to its homeports with infrequent overseas deployments."