McCain: Puerto Rico Should Be Exempt from Jones Act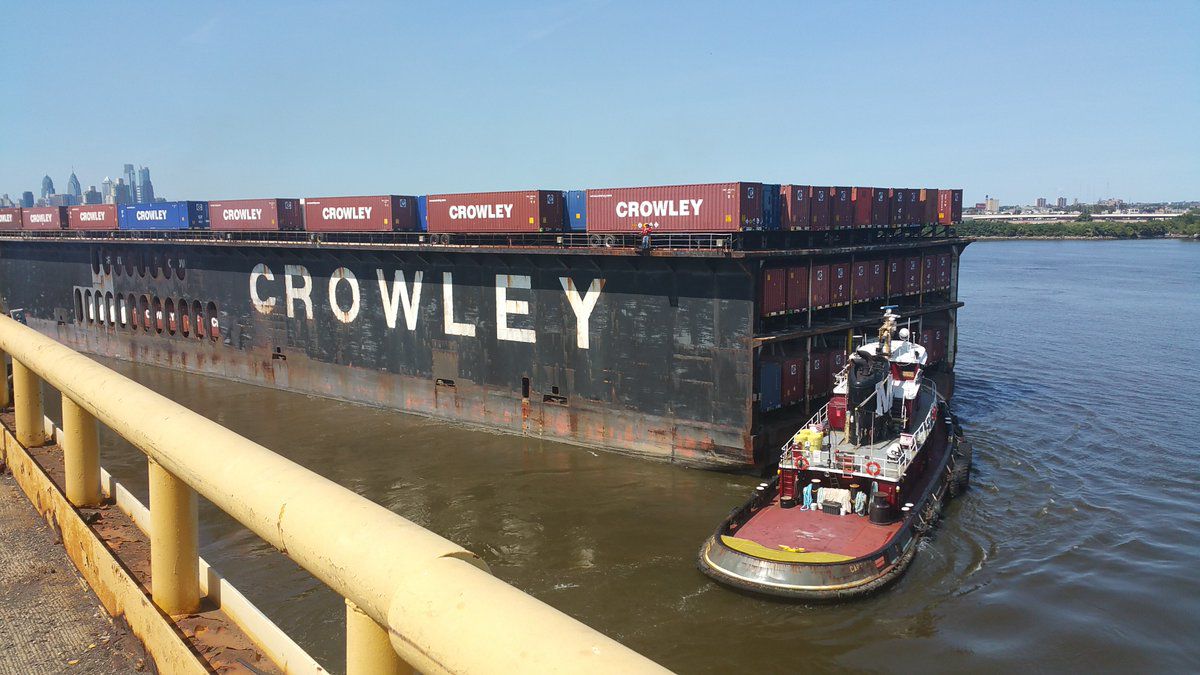 On Thursday, shortly after the Trump administration issued a 10-day Jones Act waiver for Puerto Rico to aid the island's recovery, Senators John McCain (R-AZ) and Mike Lee (R-UT) introduced legislation to permanently exempt the island from the terms of American cabotage law. McCain is a longstanding opponent of the Jones Act and has regularly introduced legislation to weaken or repeal the law.
"While I welcome the Trump administration's Jones Act waiver for Puerto Rico, this short-term, 10-day exemption is insufficient to help the people of Puerto Rico recover and rebuild from Hurricane Maria," said McCain in a sttement. "Our legislation would permanently exempt Puerto Rico from the Jones Act, an antiquated, protectionist law that has driven up costs and crippled Puerto Rico's economy. For years, I have fought to fully repeal the Jones Act, which has long outlived its purpose to the benefit of special interests."
At one page in total, McCain's legislative proposal is brief: it would add Puerto Rico to the list of existing Jones Act-exempt territories, which includes American Samoa, the Northern Mariana Islands and the U.S. Virgin Islands. Guam, Alaska, Hawaii, and other U.S. coastwise points would still be covered by cabotage regulations.
The extent of broader congressional support for McCain's bill is not clear, and previous iterations have all failed. Industry groups strongly contest McCain's frequent claim that the Jones Act doubles transportation costs for Puerto Rican consumers. "There is no study that supports this statement in any way," AMP wrote in a recent press briefing. "In fact, anecdotal evidence about rates indicates that the opposite is true. For example, one analysis shows it is 40 percent more expensive to ship goods from the U.S. mainland on foreign vessels to the U.S. Virgin Islands (not subject to the Jones Act) than on Jones Act vessels to Puerto Rico."
AMP noted that a Government Accountability Office study found that it could not fully estimate the price effects of a permanent Jones Act exemption for Puerto Rico due to the compliance costs associated with other American laws. In addition, AMP pointed out that Jones Act shipping companies are providing certainty and continuity of service for consumers by investing $1 billion in ships, equipment and infrastructure for the Jones Act trade – like TOTE Maritime's new $180 million Panamax container ships, which run on clean LNG fuel.
Jones Act shipping fits the need
Even in an emergency, the existing American fleet is enough to serve Puerto Rico's needs, asserts shipping firm Crowley Maritime. Crowley operates a container service to Puerto Rico and a cargo terminal in San Juan. "If a Jones Act waiver was needed, we would not be opposed. But in this case, it is not needed," the firm said in a statement Thursday. "By the end of the day Friday, we will have more than 4,100 loaded containers on our terminal in Puerto Rico awaiting distribution, and thousands more on the way . . . There is plenty of U.S. vessel capacity to respond to this crisis, and no amount of foreign ships arriving to the island is going to get relief cargo into the hands of those who need it any faster. In fact, they will likely add to the congestion at the ports and may cause more disruptions. We continue to believe that Americans responding to Americans in need offer the greatest opportunity for success in Puerto Rico."
Crowley's statement was echoed by the leaders of the House Subcommittee on the Coast Guard and Maritime Transportation, Rep. Duncan Hunter and Rep. John Garamendi, who both critized the Trump administration's decision to temporarily waive the Jones Act for Puerto Rico. "Shipping carriers that comply with the Jones Act have more than enough capacity for a robust relief effort for Puerto Rico," said Garamendi. "The entire American maritime industry has done outstanding work to coordinate with local governments to provide relief. The Jones Act is essential to maintain a robust shipbuilding industry and sealift capacity, and waiving it will not help solve Puerto Rico's problems."