Maritime Business and Human Rights Issues Clarified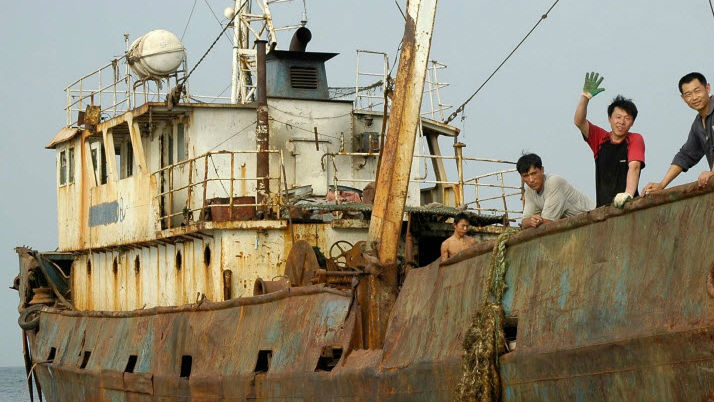 On Wednesday, the independent maritime human rights charity Human Rights at Sea delivered the first in a series of new publications specifically focused on the implementation of the 2011 United Nations Guiding Principles on Business and Human Rights in the maritime environment.
The document titled: An Introduction & Commentary to the 2011 UN Guiding Principles on Business Human Rights & their Implementation in the Maritime Environment covers the background to the subject, the emerging need in the maritime environment, examples and case studies, as well as suggested self-help guidance for all maritime business enterprises and their senior management.
The report cites examples from the Thai and U.K. fishing industry, the Sewol ferry tragedy and labor rights violations on cruise ships. As examples of how companies are moving forward with human rights issues, the report cites Maersk's sustainability ambitions.
Human Rights at Sea proposes a series of questions that businesses should consider when integrating human rights into their business model.
The benefits to business for paying attention to human rights are many, states the report:
• Improved reputation risk management
• Attracting investment
• Greater engagement with rights-holders such as workers, communities and suppliers
• Reduced costs arising from fewer adverse human rights impacts
• Attractiveness to Generation Y recruits
• Greater worker retention
• Better supply chain risk management
Reviewed by the team at the London-based Business and Human Rights Resource Centre, as well as the U.N. Global Compact (U.K.) and drafted alongside CLT envirolaw, the new publication demonstrates the increasing need for the implementation of the U.N. Guiding Principles in the maritime environment for all maritime business enterprises as a matter of course, not as a matter of exception.
The Foreword has been written by Phil Bloomer, Executive Director of the Business and Human Rights Resource Centre, who says: "This Human Rights at Sea publication is a welcome and important contribution to raise awareness about human rights responsibilities of businesses among a sector that has been largely absent from most discussions around the U.N. Guiding Principles on Business and Human Rights."
The charity's CEO, David Hammond, commented: "We are very grateful for all expert input by key stakeholders contributing to yet another one of our expanding core publications. Unfortunately, to date, the subject matter has not received the kind of engagement with that one would expect from businesses operating ethically and socially responsibly within the maritime supply chain. We therefore aim to drive change and we hope that leadership on this matter will start to be shown more widely by the shipping and fisheries industries. Meantime, our charity will continue to deliver relevant supporting guidance and free publications concerning human rights at sea that are well researched, objective and independently produced."
The document is available here.
Human Rights at Sea is a registered charity based in England. Its aim is to explicitly raise awareness, implementation and accountability of human rights provisions throughout the maritime environment, especially where they are currently absent, ignored or being abused.
Website: www.humanrightsatsea.org
Email: [email protected]
Twitter: @hratsea