Malaysia's Defense Plans in Jeopardy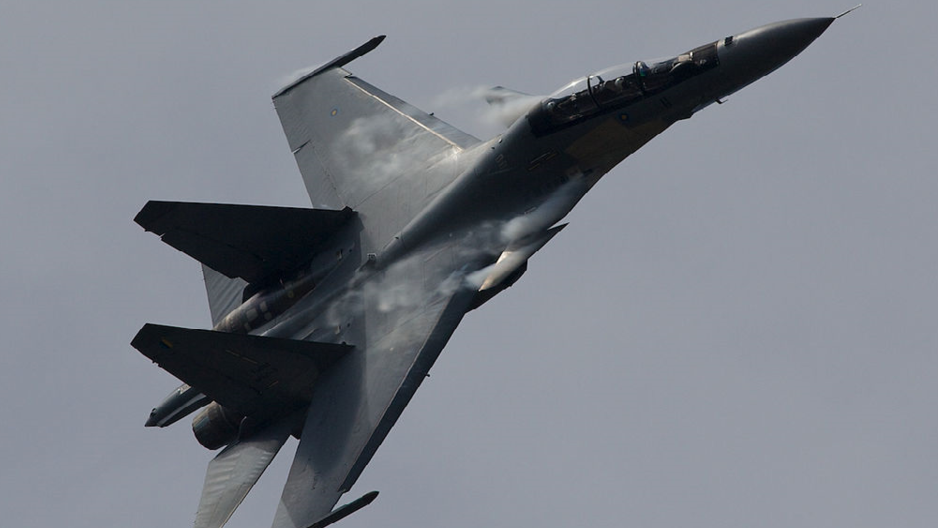 Budget constraints are jeopardizing Malaysia's defense spending plans, which include replacing ageing fighter jets and beefing up its maritime capabilities, at a time when Beijing is growing more assertive in the disputed South China Sea.
While Malaysia has traditionally played down any tensions with China over the contested waterway, it has long expressed concern about piracy and security along its land and coastal borders.
More recently, the disappearance of Malaysia Airlines Flight MH370 after it flew unimpeded across the Malay Peninsula last year exposed gaps in the military's tracking of the skies.
"We have a lot of areas to be concerned about. The Straits of Malacca, the south-western part of the South China Sea and others," Navy chief Admiral Abdul Aziz Jaafar told Reuters on the sidelines of an airshow on the Malaysian coastal island resort of Langkawi this week.
"We don't have enough to cover it all. The best way is synergy, by working together with regional partners we can ensure maritime security," Jaafar added, referring to possible joint sea patrols among Southeast Asian nations.
Malaysia's 2015 defense budget of 17.7 billion ringgit ($4.79 billion) does not offer much hope for new kit, given it includes only 3.6 billion ringgit for military procurement.
This has been earmarked mainly for the purchase of four Airbus Military A400M cargo planes as well as navy patrol vessels. An A400M was on display at the airshow along with recently acquired Airbus EC725 utility helicopters.
A prolonged slump in oil prices is expected to further hurt the net oil exporting nation while heavily indebted state investor 1MDB could drag on public finances.
"Malaysian acquisition plans have been continually postponed for reasons of financial constraints," said Richard Bitzinger, a security expert at the S. Rajaratnam School of International Studies in Singapore.
"The navy is short of ships, and the army is similarly under-equipped. Compare sizes with, say, Singapore, which has more than five times as many frontline (jet) fighters and twice as many main battle tanks as the Malaysian armed forces."
Malaysia's top priority is to replace its ageing Russian MiG-29 fighters with 18 modern jets that would join a fleet of Boeing F/A-18Ds as well as Russian-made Sukhoi Su-30MKM warplanes.
Defence officials are assessing Boeing's newer F/A-18E/F, French firm Dassault's Rafale, Swedish manufacturer Saab's Gripen, and the Typhoon from European consortium Eurofighter.
Affordability would be key, air force chief General Roslan bin Saad told Reuters at the airshow.
"We are discussing whether we should continue with these (MiG-29) jets or not. Nothing is final yet," he said.
Malaysian military sources expect the armed forces to push for more procurement funds in the next five-year plan starting in 2016.
"The armed forces want new fighter planes, maritime patrol aircraft, airborne early warning systems and anti-submarine helicopters. The military chiefs, however, are likely to be asked to prioritize their needs," said one Kuala Lumpur-based security expert who is close to senior military officers.
NAVAL BASE
Malaysia has pursued close economic ties with China, its biggest trade partner.
But two Chinese naval exercises in 2013 and 2014 around James Shoal, a submerged reef about 80 km (50 miles) off Malaysia's Borneo island state of Sarawak, shocked Kuala Lumpur.
Nevertheless, Malaysia's public response to China's shows of strength and claims to most of the South China Sea has been low-key, unlike fellow Southeast Asian countries the Philippines and Vietnam, which have been more outspoken.
In October 2013, Malaysia announced plans to build a navy base in Bintulu on Sarawak, the closest major town to the James Shoal.
Navy chief Jaafar said the base would take a few years to complete and would help in the fight against terrorism, the sabotage of oil rigs and piracy.
"By having our base there, it can help us respond faster," he said.
Asked if China would be unhappy, he said: "It won't upset China. This is in our waters."
Malaysia's coastal vulnerability was highlighted in 2013 when 100 armed Filipinos landed by boat and launched attacks on Malaysian security forces, sparking a major security crisis.
The disappearance of MH370 underscored Malaysia's need for more maritime patrol aircraft, Bitzinger added.
Copyright Reuters 2015.