Malaysian Forces Kill Three Pirates, Arrest Two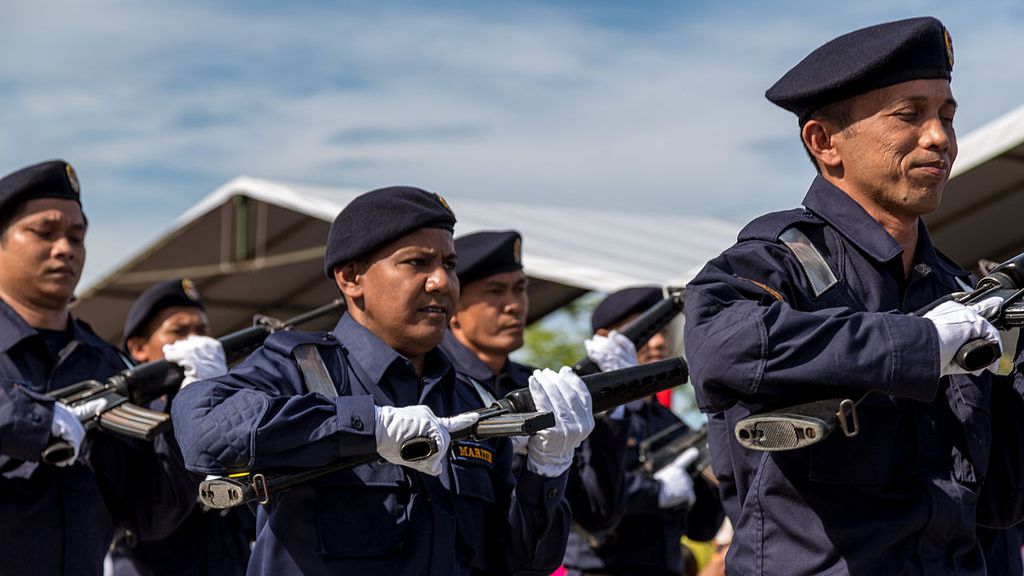 On Thursday, Malaysian police forces shot and killed three kidnappers in waters near Tawi Tawi, an area known for attacks by members of the Abu Sayyaf militant group.
Spokesman Abdul Rashid told Malaysian media that seven pirates had abducted the captain of a fishing vessel in waters east of Sabah, Malaysia. This narrow strait between the Sulu and Celebes Seas has been plagued by maritime kidnappings since early this year.
After nightfall on Thursday, the attackers approached and boarded a trawler off Lahad Datu.
"The abductors destroyed the telecommunications equipment on board the fishing vessel and proceeded [south]," Rashid told Malaysiakini. "They then came across another fishing vessel but were only able to take the outboard engine as all the fishermen on board jumped into the sea to escape abduction."
They proceeded to attack a third boat, looting valuables and taking a second hostage.
However, the pirates' crime spree would end before daybreak. The fourth boat they targeted turned out to be filled with policemen, who were conducting a joint exercise with the Malaysian Maritime Enforcement Agency and the Malaysian Armed Forces.
After a one-minute firefight, three of the pirates were dead and their boat was taking on water. Two pirates were arrested. Two more were missing, along with one of the kidnapped fisherman.
One policeman was shot in the leg in the exchange, and was in stable condition following treatment.
Duterte calls for no-holds-barred attack on pirates
On Wednesday, Philippine president Rodrigo Duterte told Malaysian and Indonesian leaders that they should they feel free to pursue kidnappers' boats into Philippine waters. He suggested that they could also blow fleeing pirates up, even if they have hostages on board.
"Bomb them. If they cannot be captured you bomb them," he said. "How about the hostages? Eh, bomb them also. They're not supposed to be there, there is a warning."
Duturte is popularly known in the Philippines as "The Punisher" for his unconventional anti-crime tactics. He has taken an especially hard line on drug offenses, and killings related to narcotics have soared since his election, with over 2,000 suspects dead in the intervening five months.
Western governments and UN officials have sharply criticized his approach to human rights, notably his exhortions to the public to join in the campaign. "It is effectively a license to kill," said Agnes Callamard, the UN Special Rapporteur on summary executions, addressing Duterte's anti-drug campaign. "Directives of this nature . . . amount to incitement to violence and killing, a crime under international law."