Keel Laid for First Fully-LNG Cruise Ship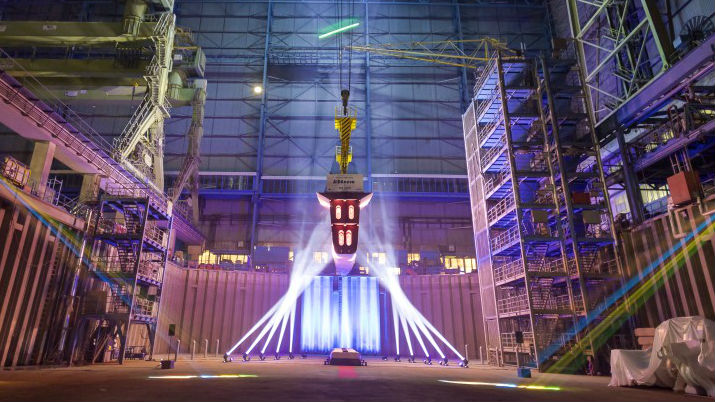 The keel laying ceremony for AIDAnova was held at Meyer Werft on Wednesday.
AIDAnova is the world's first cruise ship that will be operated both in port and at sea on LNG, thanks to four dual-fuel Caterpillar engines. The ship's power plant was built at Neptun Werft in Warnemünde.
In AIDAnova's premiere season, AIDA Cruises will offer trips around the Canary islands starting in December 2018.
AIDA President Felix Eichhorn said: "One of the main tasks AIDA Cruises sets itself is to make cruises sustainable. With AIDAnova and its sister ship, we are sticking to this course with our pioneering work. Thanks to our trailblazing "green cruising" design, the use of only LNG in the cruise industry will become a reality in 2018."
AIDAprima and AIDAperla are the world's first cruise ships which can produce their energy from LNG while docked in port. The average cruise ship spends 40 percent of its operating time in port. The requirement for this is the availability of LNG in the respective ports. In Hamburg, Rotterdam, Le Havre, Southampton, and Zeebrügge, AIDAprima can be operated with LNG while docked. AIDA Cruises is working to make the technology available in even more ports in Europe.
AIDAnova is the first of two new ships for the AIDA brand. The second ship is expected to be delivered in 2021. Carnival Corporation has ordered another five ships, with all seven to be fully powered by LNG. The seven ships for cruise brands Carnival Cruise Lines, Costa Cruises, Carnival UK, and AIDA Cruises will be built by Meyer Werft in Papenburg (Germany) and Turku (Finland) and commissioned between 2018 and 2022.
AIDAnova
Shipyard: Meyer Werft, Papenburg, Germany
Commissioning: Fall 2018
Length: 337 meters (1,105 feet)
Width: 42 meters (138 feet)
Max. draft: 8.80 meters (29 feet)
Gross tonnage: 183,900 GT
Decks: 20
Passengers: 5,200
Crew members: 1,500