[Updated] Iranian Warship to Escort Yemen Bound Ship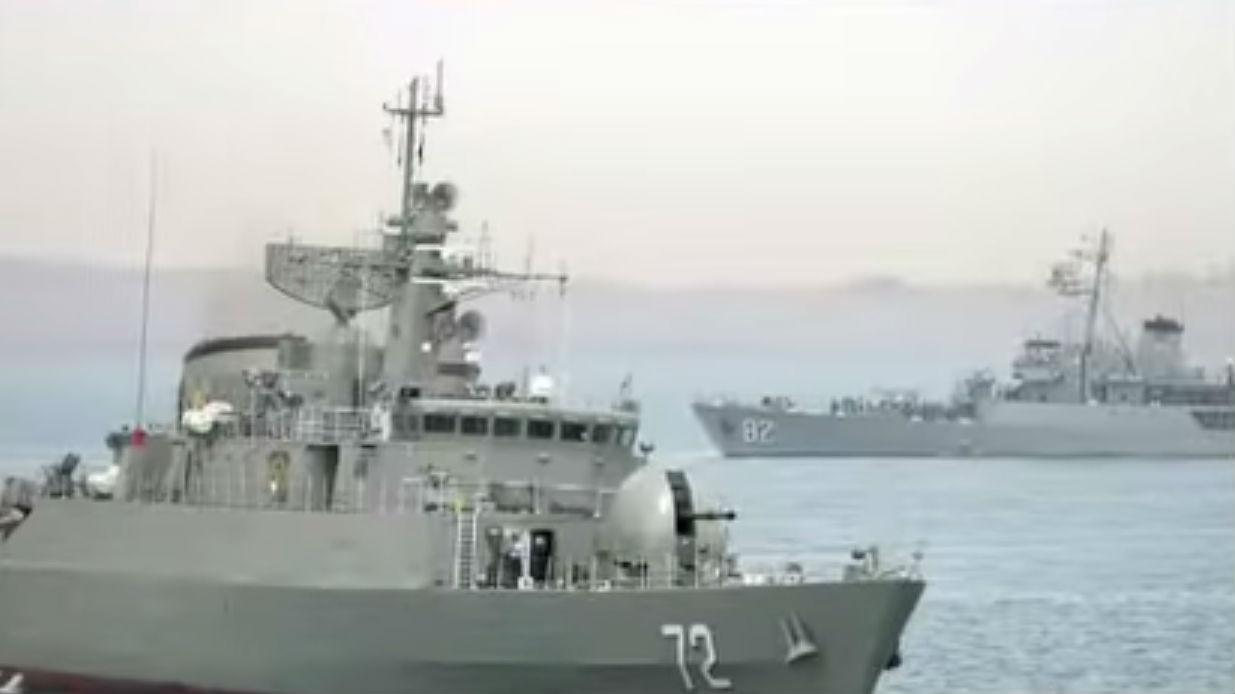 The United States called on Iran on Tuesday to send humanitarian relief for Yemen to a U.N. distribution center in Djibouti and criticized plans, reported by Iranian state media, for Iranian warships to escort a cargo vessel directly to Yemen.
The Pentagon said it was watching the ship, the Iran Shahed, which Tehran says is carrying humanitarian supplies.
Iran's state news agency IRNA said the vessel left on Monday for the Yemeni port Hodaida, which is held by Iran-allied Houthi fighters.
"If the Iranians follow U.N. protocol, move the ship to a port in Djibouti, allow the humanitarian cargo they claim is on the ship to be distributed through U.N. channels, then they will have done the right thing in this case," Pentagon spokesman Colonel Steve Warren said.
The White House said the U.N. distribution center was set up to ensure aid reached the most needy, and allowed enforcement of an arms embargo in the war-ravaged country on the tip of the Arabian peninsula.
"Iran understands that they can't afford to play games with humanitarian assistance to people who are in dire need," White House spokesman Josh Earnest said.
News of the cargo ship's movement came just hours before the start of a five-day ceasefire to allow the shipment of food and medicine to the blockaded country, which aid groups warn faces a humanitarian catastrophe.
IRANIAN WARSHIPS
Saudi Arabia, alarmed by what it sees as Iran's expanding influence in the region, has led a Gulf Arab coalition in air strikes against Houthi militia that control much of Yemen.
The United States has sought to support Saudi Arabia without becoming directly involved in the conflict.
Iran's IRNA news agency quoted a naval commander saying Iranian warships, including a destroyer and a support vessel patrolling international waters off Yemen, would accompany the cargo ship.
The Saudi-led coalition has accused Iran of arming the Houthis and its naval forces are inspecting all ships trying to enter Yemeni ports.
In April a flotilla of Iranian cargo ships bound for Yemen reversed course after the United States sent an aircraft carrier into the area. "If (the Iranians) are looking to once again to provoke tensions, that's unhelpful," Warren said.
Iran's Fars news agency said seven activists from the United States and Europe, including from Germany, were on board the Iran Shahed.
Iran last week released a Marshall Islands-flagged container ship, the Maersk Tigris, and its international crew, which had been detained in the Strait of Hormuz, the entrance to the Gulf.