HHI Closes Rig-Building Yard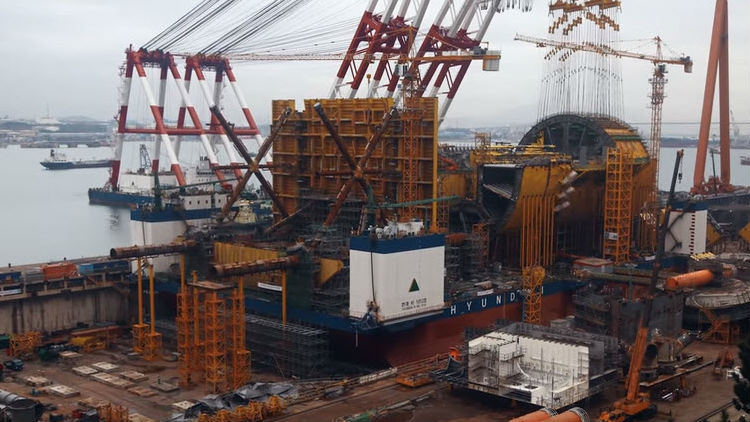 Hyundai Heavy Industries (HHI) has announced that it will temporarily close its offshore manufacturing facility in Onsan, South Korea, from March. The closure comes as a result of a lack of orders and leaves just one of the company's offshore facilities operational.
The Onsan factory will be used as a warehouse. HHI opened the 200,000-square-meter factory in November 2012, but has already cut 700 of the 1,000-strong workforce there. Around 60 of the remaining staff are expected to be relocated, the others retrenched.
HHI's latest project was a $2 billion project building part of the LNG plant for Australia's Gorgon project.
HHI said at the start of the year that it has set an order target of $19.5 billion in 2016, down from a target of $22.95 billion in 2015.
The shipbuilder, together with smaller affiliates Hyundai Mipo Dockyard and Hyundai Samho Heavy Industries, was the biggest shipyard group in the world by orderbook as of November, according to Clarksons Research.
However, the industry leader failed to win a single new order for offshore oil rigs last year. Low oil prices and complex designs have made high-end offshore floating production facilities for oil and gas loss-making for the world's three biggest shipbuilding groups, all South Korean, as demand shrinks and some orders are slashed.