Hanjin: Customers Are Not Paying Freight Invoices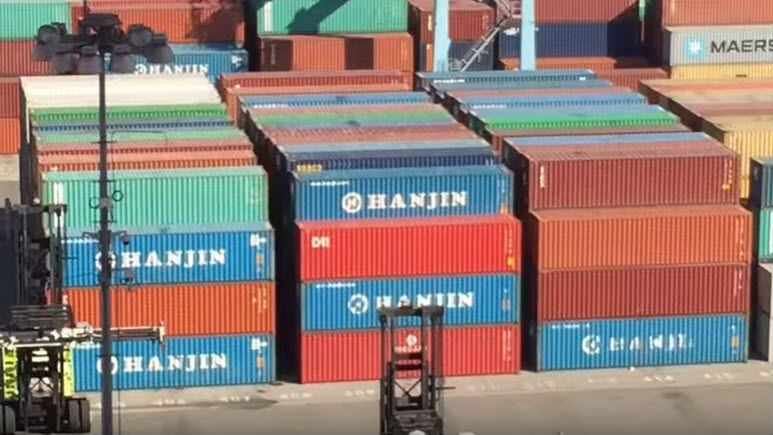 Lawyers for Hanjin Shipping told a bankruptcy judge Friday that the firm is having trouble getting cargo owners to pay for freight delivered.
Hanjin has been in the news for its inability to pay port fees, which has created supply chain difficulties for the owners of some $14 billion in cargo stuck on ships at sea. It has recently secured additional funding in order to unload cargo, but its efforts to pay its fees may be complicated by the unwillingness of cargo owners to pay Hanjin's invoices when containers are delivered – depriving Hanjin of millions in much-needed revenue.
Jeremy Ryan, an attorney for Ashley Furniture Industries of Wisconsin, said that anticipated costs related to Hanjin's failure would eventually exceed what it owed for past shipments. "To hold onto this money is important," he said at the hearing.
Ashley Furniture is also concerned about disputes with container lessors over payment of container charges. Ryan said that as cargo owners have already paid the charges by paying Hanjin for carriage, they should not have to pay the lessors a second time. In addition, Ashley noted that it is paying up to $7,000 per day for overdue chassis, which are loaded with Hanjin empties and have nowhere to go.
Empty containers have been a persistent problem, and Hanjin said in a court filing Friday that it is attempting to work out a solution for BCOs. Leased containers should go back to their owners, Hanjin said, and for Hanjin-owned containers, "Hanjin is finalizing a lease for property located near New York City for the return and storage of Hanjin containers. Hanjin also is working diligently to find space on the west coast for the
return and storage of its containers."
The shipping firm has also been working with over 70 terminals and yards to reach an agreement on the return and storage of Hanjin-branded containers (both leased and owned), but over 40 of these facilities have said that they are at capacity.
Hanjin also gave an update on the status of container vessels which had been bound for American ports.
The Seaspan Efficiency, Hanjin Bremerhaven, Hanjin Croatia, Hanjin Jungil, and Hanjin Marine were in outer anchorages or outside of American waters. The Hanjin Vienna, Baltimore, Scarlet, and Montevideo have all been arrested (all but the Montevideo in other countries). The Hanjin Boston, Gdynia, and Greece have already departed the U.S., and the Chongquing and Miami are set to offload at East Coast ports.
Hanjin also said in the filing that "certain providers (e.g., railways, marine terminals, container lessors)" have been overcharging BCOs, making customers pay more than what Hanjin would have charged to handle cargo.
"Although Hanjin believes such [pricing] is wholly inappropriate and has tried to intervene (including notifying the Federal Maritime Commission), there is nothing more Hanjin or the Foreign Administrator can do," the line said.
Rail operators and other cargo handlers denied these allegations at the hearing on Friday.