Fishermen Blockade Port of Calais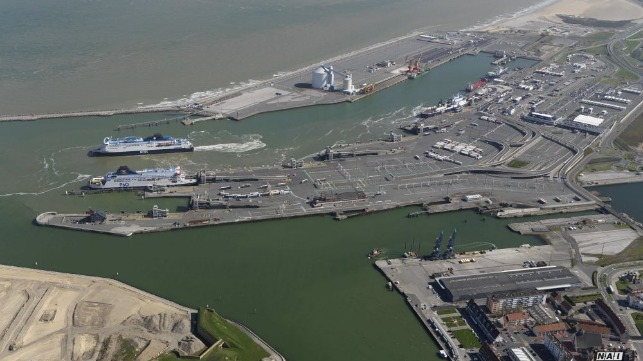 On Thursday, fishermen from Boulogne blocked the entrance to Calais, France's busiest passenger port, in order to protest the use of electric pulse fishing.
The blockade lasted from the early morning until about 1500 hours GMT, and two sailings operated by DFDS and two more by P&O Ferries were delayed. On shore, fishermen set pallets and tires on fire on a road outside the port.
In a statement, P&O Ferries head Janette Belle called on French authorities to "ensure that the blockade is cleared without further delay and that Calais reopens for business." She described the disruption as "utterly unacceptable."
The blockade also led to delays at the Port of Dover, on the other side of the Channel. Traffic camera photos from Highways England showed long lines of freight trucks on the A20, with a queue stretching from the docks back to Capel-Le-Ferne five miles to the west. P&O Ferries Freight said in an update that it is working hard to clear the backlog, and it asked customers to check in as scheduled.
Stephane Pinto, a spokesman for the fishermen's organization, told the BBC that the protest was an act of desperation. "We're at our wits ends. We feel abandoned," he said.
Electric pulse fishing - the use of electric shocks to send bottom fish like sole up towards a trawl net - is used by the Dutch trawler fleet, but fishermen from neighboring states feel that the practice depletes available fish stocks. Dutch fishermen note that electric pulse fishing does not drag as much equipment on the bottom, cutting fuel consumption and reducing the trawl's physical impact on the seabed environment. The European Parliament has voted to ban it, but until regulatory action is finalized it remains legal.