First American LNG Shipment to Europe Reaches Port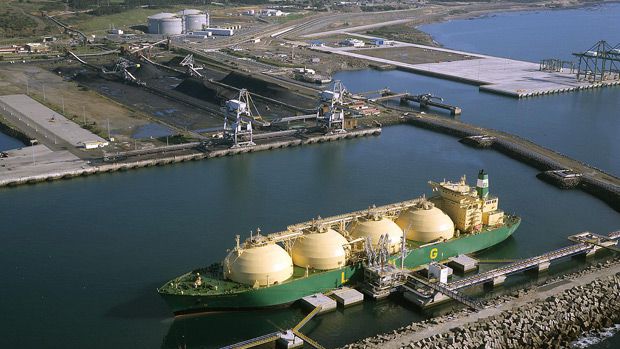 On Tuesday, the LNG Carrier Creole Spirit arrived in the port of Sines, Portugal, carrying the first shipment of American LNG from Cheniere's Sabine Pass facility to reach Europe.
The cargo is for delivery to the Portuguese oil and gas firm Galp Energia, and it will provide about one week of Portugal's consumption, or about one percent of Galp's annual gas purchases.
U.S. LNG exports may have pricing effects on the European gas market, which currently secures about a third of its supply from Russia. Analysts speaking to the Wall Street Journal recently suggested that the arrival of the gas marked the beginning of a new phase of competition.
"It's the start of the price war between U.S. LNG and pipeline gas," said Thierry Bros, an analyst for Societe Generale.
Cheniere has several long-term contracts in Europe, including purchase agreements with BG Group (now Shell), France's Engie and Gas Natural of Spain. Russian gas is currently about 35 percent more expensive than Cheniere's, but analysts said that Russian suppliers had the ability to cut their rates in half in the event of a price war.
Reductions in price or volume for Russian natural gas would put further pressure on Russia's economy. Oil and gas comprise roughly two thirds of the nation's export revenues. With oil down to $40 a barrel from over $100 just a few years ago, Russia is stuck in a deep recession, its longest in two decades, with no signs of improvement. The ruble has fallen with the value of the nation's exports, leading to inflation in consumer prices.
The Russian government is already feeling pressure on its budget due to the low oil prices, which gets roughly half of its revenue from oil and gas. Last week, Finance Minister Anton Siluanov announced that Moscow plans for a budget deficit of three percent of GDP this year, assuming $40 oil, and that going forward it will benchmark fiscal policy on $40-$50 per barrel oil prices.