COSCO First Transit of Panama Canal, Now First Accident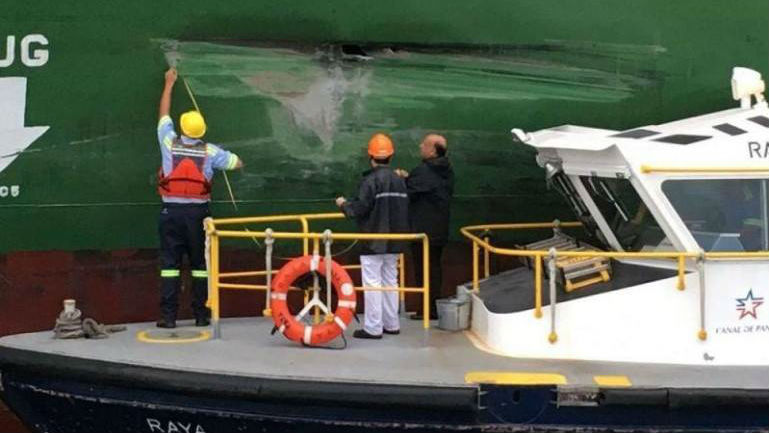 China Cosco Shipping (COSCO) was the first company to have a vessel transit the expanded Panama Canal, and now it is the first company to have a vessel allide with the canal.
The 8,500 teu container ship Xin Fei Zhou hit with a wall while transiting the locks at Agua Clara on the Atlantic side of the canal on Thursday afternoon.
The ship's hull was damaged, but traffic was not affected, and the wall suffered only minor damage.
On June 26, the inaugural transit of the Panama Canal Expansion began with the transit of Neopanamax vessel COSCO Shipping Panama safely passing through the Agua Clara locks.
A study published earlier this year by the International Transport Workers' Federation released claimed that the dimensions of the new locks are too small to be safe in some circumstances. The Panama Canal Authority, however, dismissed the report. More information on the debate is available here.