Contractor for Navy, Coast Guard Pleads Guilty to Bribery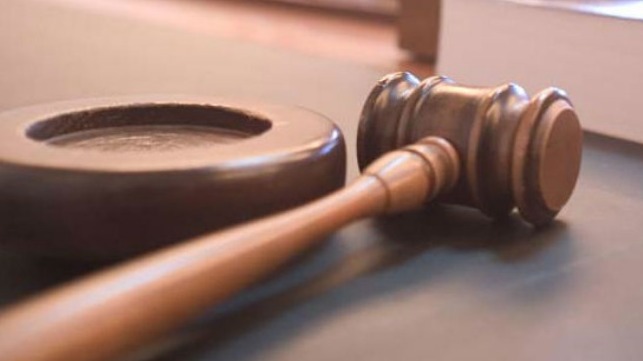 A former energy efficiency contractor has pleaded guilty to charges of accepting bribes and kickbacks related to $70 million in work at a Coast Guard station in Puerto Rico and a $115 million project for the Navy in Coronado, among other bids.
Bhaskar Patel, 67, admitted in court that he accepted about $2.5 million in illicit payments from subcontractors while he was employed by Schneider Electric Building Americas, one of the largest electrical contractors in the nation. In exchange for these payments, he used his position as a senior project manager to award specific subcontractors with work related to Schneider's federal contracts. These included a $70 million project for the United States Coast Guard in Aguadilla, Puerto Rico; a $25 million project for the United States Department of Agriculture in California; a $13 million project for the United States General Services Administration in the U.S. Virgin Islands; a $22 million project for GSA in San Juan and St. Thomas; a proposed project of $42.4 million for work on the VA medical centers in Vermont, Massachusetts, Rhode Island, and Maine; and a $115 million project for the U.S. Navy for work on the base in Coronado, California.
Patel pleaded guilty to one count of accepting illegal kickbacks in connection with federal contracts and one count of accepting bribes in connection with federal contracts. The maximum penalty is ten years' imprisonment for each count, plus a fine of up to $5 million. Patel has negotiated a plea agreement, and will pay a forfeiture in the amount of $1.75 million, with final sentencing to follow in December.
Prosecutors have not filed charges against other individuals, but they left open the possibility of further legal action. Schneider Electric was not accused of wrongdoing, and it said that it terminated Patel's employment as soon as the allegations against him were uncovered. Two of Patel's adult children are referenced in the Justice Department's complaint.
The Coast Guard Investigative Service, the Naval Criminal Investigative Service and other watchdog agencies cooperated with the Justice Department in investigating the scheme. "In this case involving bribery and kickbacks related to the mischarging of the Navy for services and construction, the victims are not just our men and women in uniform, but all American taxpayers. NCIS will continue to tirelessly pursue all those who seek to take advantage of the Department of the Navy and its interests while keeping the procurement system fair and honest," said NCIS agent in charge Leo S. Lamont in a statement.