On Monday, shortly after news broke of a potential $1.3 billion dollar budget cut for the United States Coast Guard, the service announced the deployment of its newest vessel to Washington for a series of official tours.
In a media advisory, the Coast Guard said that the Sentinel-class cutter Lawrence Lawson and her crew would be at the D.C. Fireboat Pier on Wednesday for a press tour, a short stopover before her official commissioning at Cape May, New Jersey.
The Coast Guard says that the Sentinel-class Fast Response Cutter offers numerous improvements over the aging 110-foot Island-class patrol boats it replaces. The Lawson is 154 feet long, has a beam of 25 feet and a maximum sustained speed of more than 28 knots. She is armed with a stabilized 25mm machine-gun mount and four crew-served .50-caliber machine guns.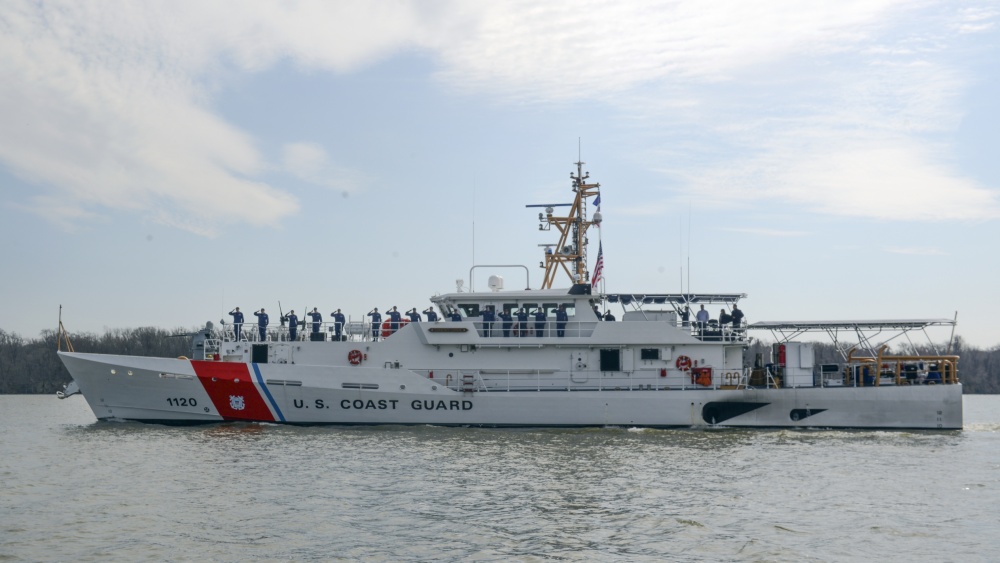 The cutter is named after Lawrence O. Lawson, who served as the United States Lifesaving Service's stationkeeper, in Evanston, Illinois. On November 28, 1889, Lawson led the crew of his oar-powered surfboat into icy waters to rescue the entire crew of the steamship Calumet, earning the Gold Lifesaving Medal and a permanent place in Coast Guard history.
In addition to members of the press, the Lawson hosted several of the elected members of the House Appropriations Committee, which serves as the main arbiter of federal funding. Representatives John Carter, Chuck Fleischmann, C.A. Dutch Ruppersburger and Dan Newhouse were on hand to talk about the Lawson and her capabilities over a lunch with her commander, Lt. Cmdr. Joe Rizzo, and USCG Vice Commandant Adm. Charles D. Michel (below).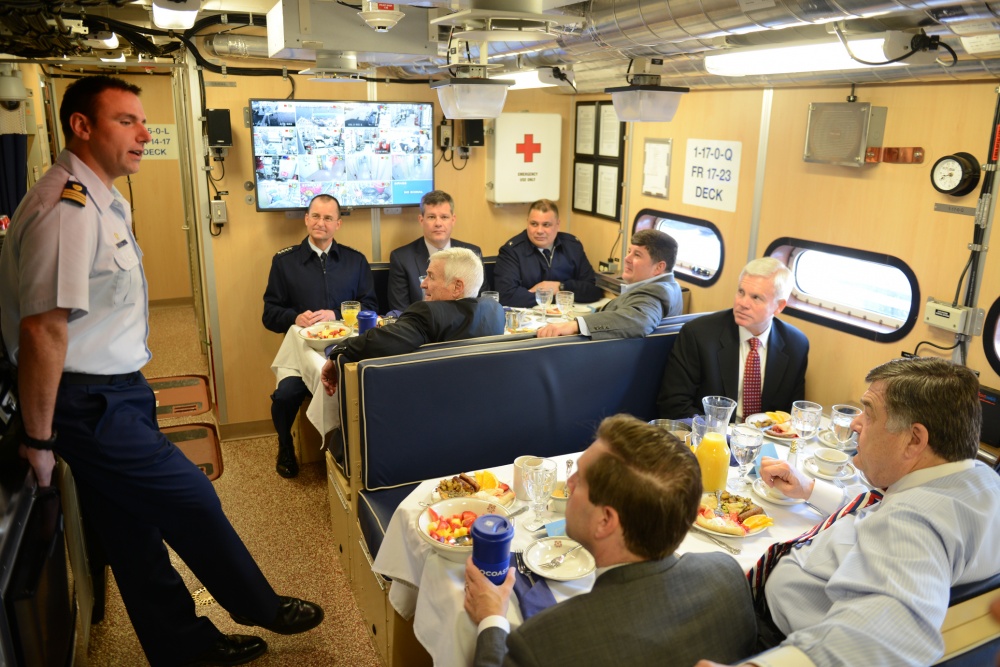 Lt. Cmdr. Rizzo, left, and Adm. Michel, second from left, with members of the Appropriations Committee
Other notable visitors included Marine Corps Colonel Barney Barnum (ret'd.), a recipient of the Medal of Honor, and Brig. Gen. William Walker, the commander of the D.C. National Guard (below).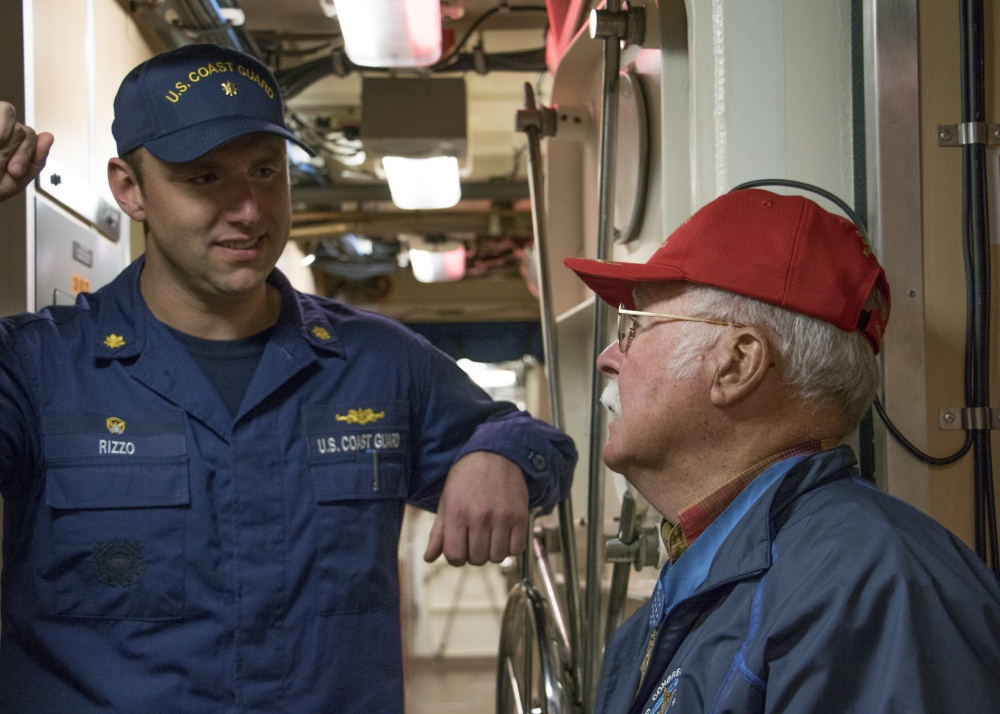 Col. Barnum, right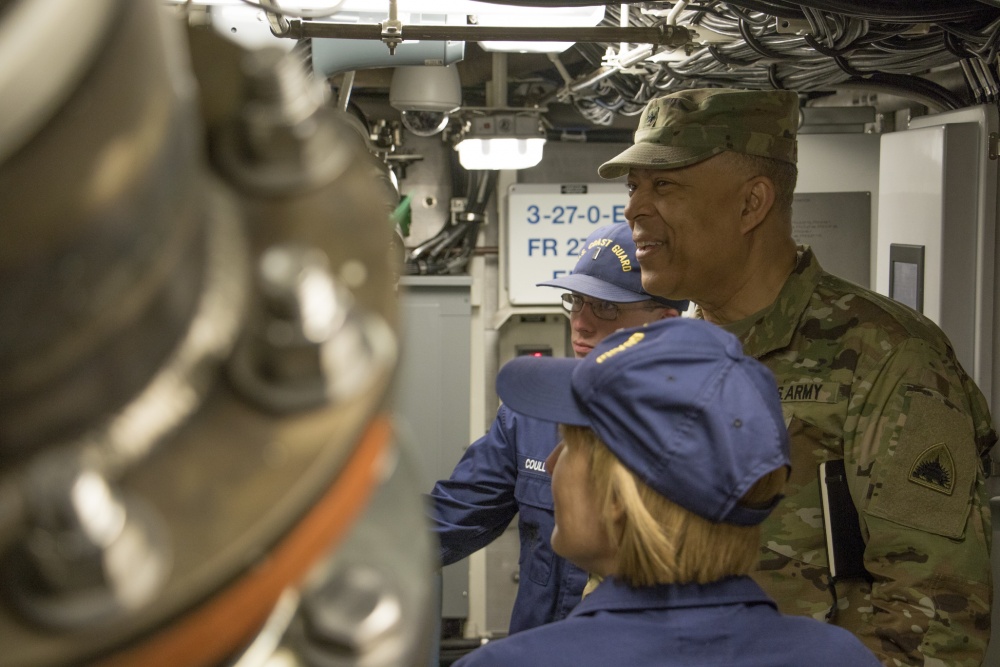 Brig. Gen. Walker, right