Chinese Container Ship Aground near Hamburg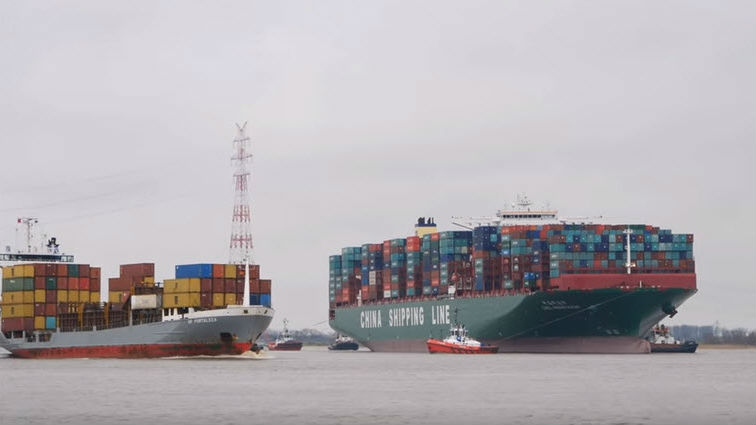 A Chinese container ship that is one of the world's largest has run aground on the river Elbe near Germany's largest port Hamburg but shipping to the harbor continues as normal, German marine police said on Thursday.
The stricken vessel is the 19,000TEU CSCL Indian Ocean owned by Chinese shipping company China Shipping Container Lines.
It ran aground after suffering a rudder breakdown while approaching Hamburg on Wednesday night, port pilots said.
An attempt with tugs to refloat the 399.6-meter (1,300-foot) ship at high tide at midday on Thursday failed, and another attempt will be made during high tide on Thursday night, a marine police spokeswoman said.
Germany's Central Command for Maritime Emergencies has stated that fuel will be from grounded the ship. The tugs Dolphin and Boxer remain on scene, and the pollution control vessel Neuwerk is also present.
Ships heading to and from Hamburg are able to sail past the stationary CSCL Indian Ocean normally, but some larger ones might have to slow down.