China Seeks Control of Strategic Port in Myanmar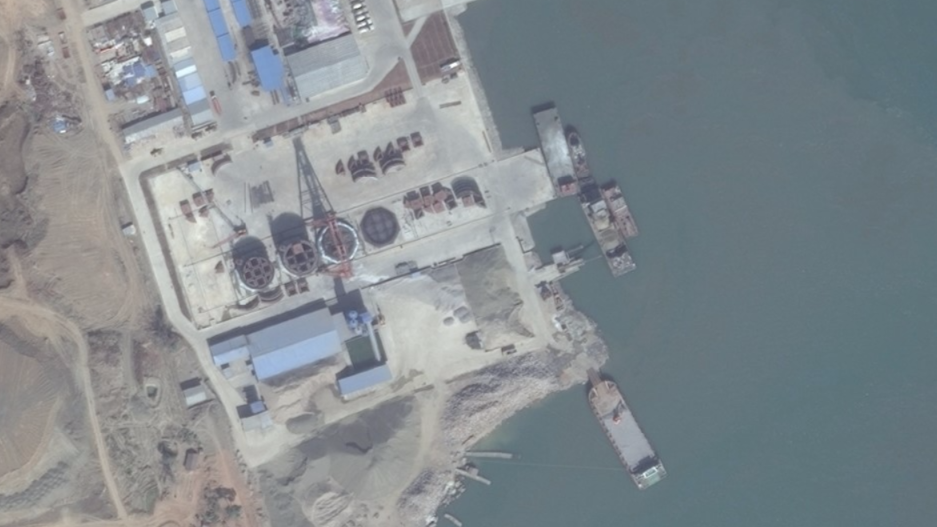 A Chinese state-owned firm is seeking a stake of up to 85 percent in Kyaukpyu, a strategically important deepwater port on the coast of Rakhine state, Myanmar. It is the latest acquisition in China's Indian Ocean "String of Pearls" or "Maritime Silk Road," a series of ports running westward from Malacca to Sri Lanka, Pakistan and Djibouti.
A consortium led by CITIC Group, which won the contract to develop the port at Kyaukpyu last year, would like to take 70 to 85 percent of the $7 billion facility, Reuters reports. The deal would give China control over an oil receiving terminal that feeds a cross-border pipeline to Yunnan province, bypassing the Strait of Malacca, the strategic chokepoint between the Indian Ocean and the Western Pacific. The long-delayed pipeline finally opened last month, connecting PetroChina's new refinery in Kunming with oil shipments arriving by tanker from the Middle East. It is expected to supply as much as six percent of China's crude imports.
The port deal would also include a new $10 billion economic zone. The project is controversial locally; activists contend that tens of thousands of residents would be affected by the land acquisition. In addition, the ongoing unrest in Rakhine – including alleged human rights abuses perpetrated by the Myanmar government against the region's Rohingya Muslim minority – brings added uncertainty and controversy to the proposal.
Reuters' sources suggested that China wanted the port concession in exchange for its abandonment of a controversial dam project in Myanmar's Kachin State. The dam would have exported 90 percent of its electrical power output for sale in Yunnan, leaving 10 percent for Myanmar.
Chinese state-owned media have brought a brighter perspective to the recent Chinese developments. Xinhua quoted one local villager saying that "We strongly support [the port] . . . Before, we used rain water but now we can get purified and clean water. It's very good, very convenient indeed! We really appreciate what they have done."