China, U.S. Move to Restrict North Korean Shipping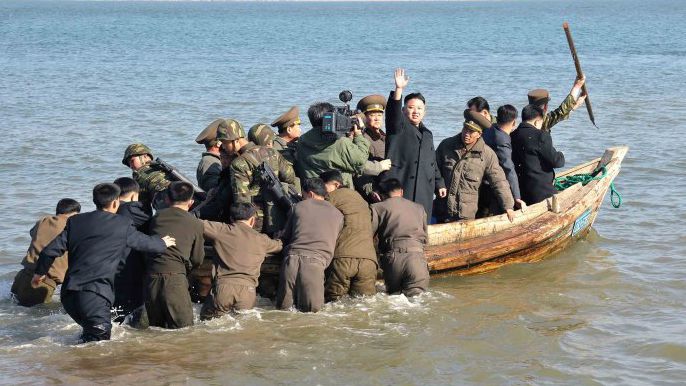 In anticipation of tightened international sanctions against North Korea following its recent nuclear and missile tests, several nations have already moved to restrict the movement of shipping to and from its ports.
China, North Korea's main trading partner, agreed Wednesday to a plan with the United States to impose greater financial sanctions on the "hermit nation," and – potentially – formal restrictions on its shipping. Shortly after the announcement of the pending agreement, South Korean news agency Yonhap reported that China may already have banned port calls from North Korean vessels, at least at Dandong, a major hub for shipments from North Korea.
A local Chinese businessman told the news agency that he had attempted to get permission for a North Korean vessel to call at Dandong, and port authorities had rejected the application.
"Most North Korean exports currently come through Dandong port and an entry ban on North Korean ships may upset North Korea's economic growth, as well as its efforts to earn hard currency," he said.
Japan announced on February 10 that it will impose a ban on ships flagged in North Korea and on any vessel calling at North Korean ports prior to arriving in Japanese waters – similar to Ukraine's ban on vessels or crew calling at Crimean ports. Japan has a pre-existing ban on economic trade (imports and exports) with Pyongyang.
The United States has been pushing for a United Nations Security Council resolution restricting North Korean shipping and trade worldwide, and following yesterday's rumored agreement with China, American diplomats presented a draft measure for the Council's consideration.
The draft, seen Thursday by Reuters, would require U.N. member states to conduct mandatory inspections of all cargo passing through their territory to or from North Korea to look for illicit goods. Previously, states were only required to do this if they had reasonable grounds to believe there was illicit cargo.
It would also ban all weapons imports and exports, strengthening an existing embargo, and impose an unprecedented ban on transfer of any item that could directly contribute to the operational capabilities of the North Korean armed forces. This would include items such as trucks that could be modified for military purposes.
The shipping and trade restrictions would be in addition to a range of other sanctions, including a ban on all supplies of aviation and rocket fuel to North Korea, a requirement for states to expel North Korean diplomats engaging in illicit activities, and blacklisting 17 North Korean individuals and 12 entities, including the National Aerospace Development Agency, the body responsible for February's rocket launch.