Brisbane Cruise Terminal Hit by Competition Ruling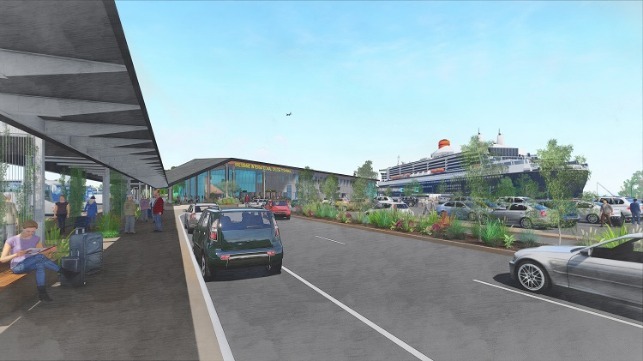 A new $158 million cruise ship terminal in Brisbane, Australia, has been determined to limit or prevent competition by the Australian Consumer and Competition Commission (ACCC).
Large cruise ships, over 270 meters (886 feet), currently have to berth at a grain terminal with limited facilities for cruise ships, and the state government approved the new terminal at Luggage Point on the north side of the Brisbane River in October last year.
The ACCC says it is proposing to allow arrangements between the Port of Brisbane and Carnival Cruise Line, but is seeking to impose provisions.
The parties had sought authorization for an agreement where Carnival will pay a fixed yearly amount to the Port for 15 years. In exchange, Carnival will receive preferential berthing rights at the new terminal, including 100 "Foundation Berthing Days" a year, which allow the cruise line company to have first pick of 100 days a year at the terminal, up to a maximum of four days a week.
ACCC Commissioner Roger Featherston said: "Of course the ACCC recognizes that commercially, having a foundation customer, helps to underwrite the projected $158 million investment for the Port of Brisbane to build the new terminal.
"But we do have concerns about aspects of the agreement, particularly in relation to the four days a week Carnival is proposed to have preferential access to the terminal. This may limit or prevent competition from other cruise liners wishing to dock at the terminal in Brisbane during the peak summer cruising season."
The ACCC's second, greater concern about the proposed arrangement is the prospect of Carnival being granted a right of first refusal over a possible future second berth at the terminal.
"We are concerned this will block other cruise operators from being able to offer alternate cruise options to consumers in Brisbane," said Featherston.
For this reason, the ACCC proposes to impose a condition on the authorization, that Port of Brisbane and Carnival not give effect to these provisions of their agreement.
Carnival has argued that the berthing requests were necessary for its $158 million economic investment and that Brisbane's Portside wharf, a proposed Gold Coast cruise terminal and Sydney's port ensured competition for its Brisbane proposal.
The new terminal is predicted to double the number of cruise ships in Brisbane. It will be around 9,300 square meters set over two levels and connected to a 200-meter (660-foot) long wharf, with two air bridges facilitating the movement of passengers on and off ships.
A final decision is expected in April.