Bomb Threat Interrupts Lithuania LNG Terminal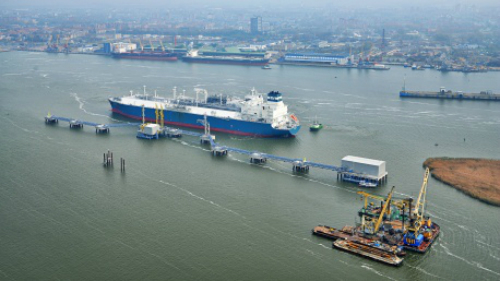 Gas supply from Lithuania's liquefied natural gas (LNG) import terminal was interrupted on Wednesday due to a bomb threat that later turned out to be a hoax, the terminal's operator Klaipedos Nafta said on Wednesday.
The terminal is now preparing to restart, a spokeswoman said.
The floating terminal, leased from Norway's Hoegh LNG , was opened last year and received the first commercial LNG cargo from Norway in late December.
The terminal halted gas withdrawals at around 0900 GMT after receiving a bomb threat and was evacuated.
Copyright Reuters 2015.