BIMCO: U.S. Crude Exports are Driving Tanker Demand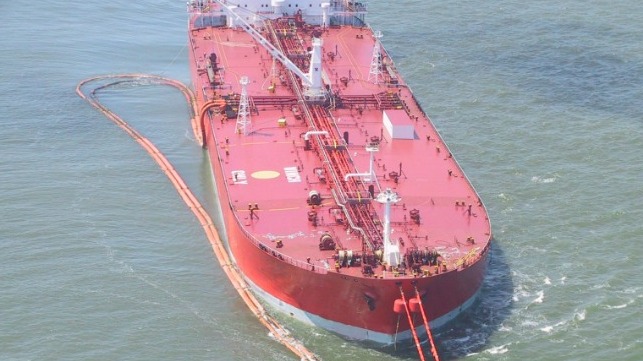 American crude oil exports hit their fifth monthly record in a row in January, reports BIMCO. U.S. crude exports nearly doubled in 2018, and the numbers have been rising steadily since last July.
According to BIMCO chief shipping analyst Peter Sand, the 40 million tonnes of additional crude departing American ports last year meant an extra 290 Suezmax loads, which provided an extra boost for the struggling dirty tanker sector. However, tonne-mile demand is down, because a larger share of the shipments are making the (relatively) short voyage across the Atlantic to Europe rather than the long haul to China.
"In 2018, 71.5% of tonne mile demand generated by US crude oil exports originated from exports to Asia. The sudden drop in exports to Asia in January was therefore particularly harmful to the crude oil tanker shipping industry," said Sand.
Europe is now leading the demand for American petroleum, and the Netherlands took first place in January. Since the start of the trade war with China, American exporters have sold little to Chinese refiners, who used to account for the largest share of U.S. seaborne crude oil exports. Chinese entities bought no American oil at all in January.
"A positive outcome from the ongoing trade negotiations is needed if this trade is to return to [previous] levels," said Sand. "Although small volumes of US crude oil were sent to China in November and December . . . BIMCO did not take this as a sign that tensions between the two countries had eased, and were therefore not surprised by the lack of exports to China in January."
In the years to come, American investment in export facilities and oil E&P will play an important role in determining tanker demand, according to BIMCO. American exports are still growing rapidly, in marked contrast to many other parts of the world. "Much of the growth in total seaborne crude oil exports comes from the US, where a massive increase in exports overshadows the more modest growth and even declines experienced by the established crude oil exporting countries," said Sand.