Asian Cruising Sees Double Digit Growth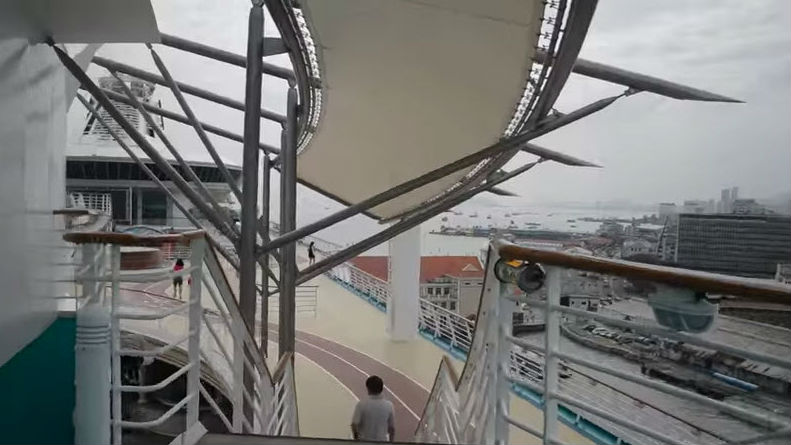 Cruise Lines International Association (CLIA) has released the findings from a comprehensive Asia Cruise Trends study showing that the cruise industry in Asia is experiencing robust double-digit growth of cruise ships, passengers and ports in the region.
"It is exciting that, for the first time, we know the true size of Asian source markets and have been able to extend our understanding of Asia's cruise industry growth and potential," said Adam M. Goldstein, Global Chairman, Cruise Lines International Association. "2015 will be a record-breaking year in Asia with more travelers cruising the region than ever before. The cruise industry is responding by offering more cruises with experiences tailored to Asian travelers as well as enticing international travelers with an easy way to visit Asia's array of fascinating destinations."
Using the findings, CLIA shared new data and identified trends on the Cruise Industry in Asia:
Capacity Boost
The capacity to carry passengers continues to soar with the introduction of new and larger ships in the region. Since 2013, passenger capacity grew at a 20 percent compound annual growth rate and is expected to reach almost 2.2 million in 2015. The Asia region has quickly progressed to fourth in passenger capacity deployment, tied with Australasia.
Asia Passenger Growth
With this increased ship capacity, Asians are cruising more than ever before. Cruise lines hosted nearly 1.4 million Asian vacationers in 2014, a 34 percent compound annual growth rate since 2012.
Increase in Chinese Cruisers
From 2012 to 2014, the number of Chinese passengers grew 79 percent per year. In 2014, 697,000 passengers were from mainland China which is almost as many passengers as all other Asian markets combined (701,000).
Under 40 Cruisers
China's Generation Y – ages below 35 years old – made up most of the country's outbound travel, according to statistics from the World Tourism Cities Federation (WTCF). This trend is echoed in the cruise industry. In four of the largest cruise markets – China, Malaysia, Indonesia and Philippines – more than four out of 10 passengers were under 40.
More Cruise Ships in Asia
This year, 52 cruise ships will operate in Asia, a 10 percent compound annual growth rate since 2013. The number of cruises and longer voyages in the region has also grown with 1,065 sailings scheduled this year, up 11 percent per year. There has also been a significant increase in the number of days cruise ships are in operation, from 4,307 operating days in 2013 to 5,824 operating days in 2015.
Asian Exploration
While Asian outbound tourism is exploding around the world, the study found that Asian cruisers are primarily exploring Asian destinations. More than nine out of ten Asian passengers (91 percent) cruised within Asia. The remaining nine percent flew to cruise destinations outside the region, primarily in Europe, followed by Alaska and Caribbean.
Proliferation of Ports
Cruising in the region offers more than 168 destinations across 18 countries, making traveling by cruise ship one of the easiest ways to see all that Asia has to offer. While the introduction of new ports throughout Asia is great for travelers, it is also great for local economies. With a 34 percent absolute increase in port calls since 2013, cruise lines are bringing more visits to destinations in Asia having a direct impact on economic growth in the region. Japan ranks top with 646 port calls this year, followed by Malaysia (580), South Korea (377), Singapore and Thailand (374).
Short Sailings
Depending on the market, many Asian guests have limited vacation entitlements. Therefore, there are more short duration cruises being selected by Asian consumers with 48 percent of Asian passengers choosing four to six day cruises in 2014, 38 percent choosing cruises of two to three nights, and only 12 percent opting for seven to 13 night cruises.
Attracting the Asian Traveler
Cruise lines have recognized the need to bring their best ships and amenities to the region. New onboard offerings tailored to the Asian guests include inclusive onboard activities aimed at multi-generational families, high-end shopping, and adapted menus to include familiar favorites and regional cuisine.