Abu Dhabi Ports Takes Over Management of Fujairah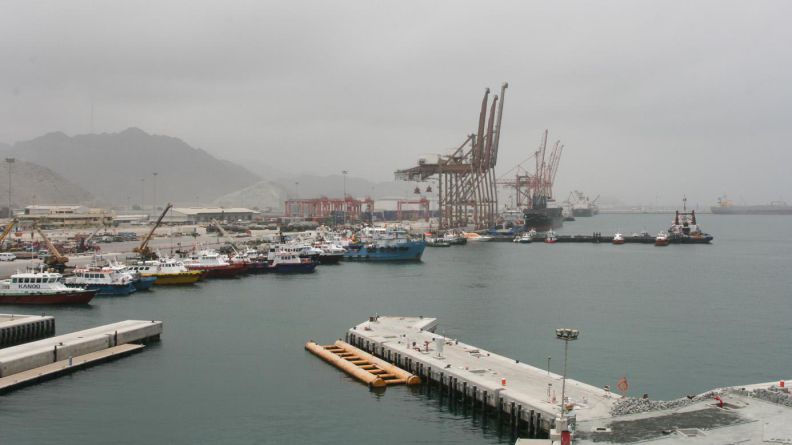 Abu Dhabi has reached an agreement with the Port of Fujairah to take over its management for a 35-year period. The agreement covers the operation of Fujairah's container, ro/ro, breakbulk and cruise businesses. It also includes provisions for terminal improvements and harbor deepening.
Financial terms were not immediately disclosed. As part of its concession agreement, Abu Dhabi will equip Fujairah's container terminals with new STS cranes, new RTGs, new IT management systems, a new 1,000 meter quay and a 75-acre storage area. In addition, the container berths will be deepened to more than 54 feet of water. With the new investments, Fujairah's capacity is expected to reach one million TEU by 2030.
"This agreement was the culmination of the joint efforts and extensive research conducted by Abu Dhabi Ports and Fujairah Port Authority, including economic and environmental studies, to implement the best means to enhance the capacity of Fujairah Terminals," said Abu Dhabi Ports official Captain Mohammed Jumaa Al Shamsi.
Fujairah, the main bunkering port in the Persian Gulf region, and the UAE's only major port on the Arabian Gulf, was previously managed by global port operator DP World. DP had a build/operate/transfer agreement with Port of Fujairah signed in 2005, but it agreed to terminate the deal in April. DP World did not comment on the reason for the change in management, other than a statement recognizing the successes of the partnership to date.
Abu Dhabi Ports manages the UAE's new Khalifa Port and the adjacent Kizad industrial zone. Khalifa Phase 1 can handle 2.5 million TEU, and the port is expected to have a capacity of 15 million TEU by 2030; it is the only port in the region with a semi-automated container terminal. Abu Dhabi Ports also manages Zayed Port, the locus of the emirate's cruise ship operations.