Howard Fireman, Senior Vice President and Chief Technology Officer, at the American Bureau of Shipping (ABS) has presented the 2017 Peachman Lecture at the University of Michigan.
In a presentation titled: A Brave New World - How Smart Ship Designs are preparing the maritime industry for the Digital Age, Fireman says tomorrow's classification will require taking advantage of data analytics for better efficiency and effectiveness. Cyber security and software integrity will also be very important, he says. "We need better management of software."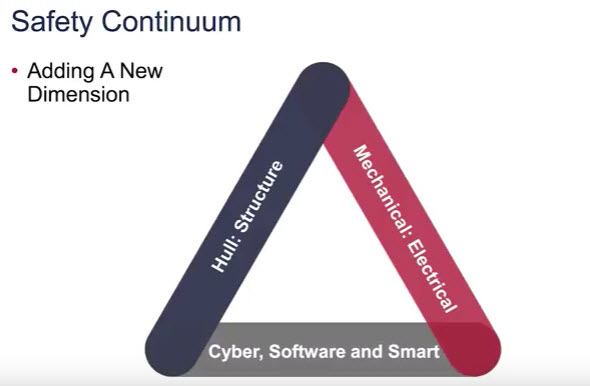 Fireman joined ABS in 2013. He is responsible for leveraging the latest advancements in technology to drive the development of innovative products and services that promote safety and improve the delivery of class services in the marine and offshore industries.
Since joining ABS, Fireman has also served as President of the ABS Nautical Systems Fleet Management Software product line where he has overseen significant advancements in the software and achieved growth in every sector.
Fireman came to ABS from the U.S. Navy, where for over 35 years he was recognized as a distinguished leader in the areas of naval ship design and engineering.
Fireman holds a Bachelor's and Master's Degree in Naval Architecture and Marine Engineering from the University of Michigan. He also received a Master's Degree in Technical Management from Johns Hopkins University.
Fireman is also recipient of many industry awards including the Society of Naval Architects and Marine Engineers Admiral Taylor Medal, American Society of Naval Engineers Gold Medal and University of Michigan College of Engineering Distinguished Alumni Award (Naval Architecture and Marine Engineering).