AAPA Advocates for TIGER and Port Security Appropriations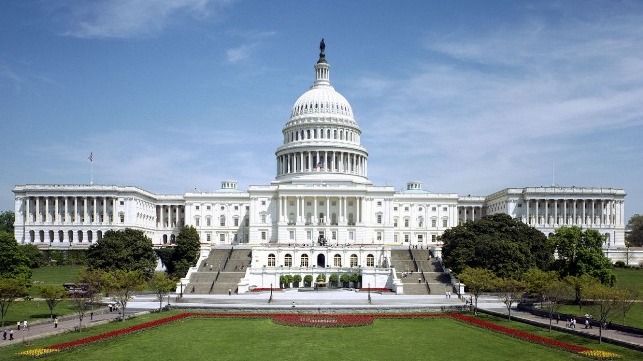 As Congress returns to Washington to begin its work on FY 2019 appropriations bills, the American Association of Port Authorities (AAPA) has weighed in on the industry's port security and land-side freight transportation infrastructure needs.
AAPA requested, in a letter to Congress, continued funding at a level of $1.5 billion for the Transportation Investment Generating Economic Recovery (TIGER) grant program, which recently passed in the FY 2018 Omnibus.
The letter states: "TIGER continues to be a key multimodal funding source for freight projects that are vital to rebuilding our national infrastructure while addressing multimodal transportation funding challenges and needs. TIGER is 100 percent multimodal, which is a top priority for ports. Only a limited percentage of FAST Act freight funding ($1.13 billion of $11 billion) is multimodal, and FASTLANE grants are primarily highway focused, outside the gate projects, whereas TIGER has funded important inside the gate projects that assist ports to be big ship ready for the 21st century and assists in returning existing facilities to a state of good repair."
TIGER, with its multimodal eligibility, and a top AAPA priority, has funded 49 port-related projects, totaling $624 million over nine rounds. However, prior to the ninth round, 49 percent of TIGER grants awarded to ports have funded rail access or on-dock rail projects. In the near future, AAPA will be releasing a rail access report that captures the full breadth of the industry's rail and multimodal needs. In this report, State of Freight III – Rail Access and Port Multimodal Funding Needs, AAPA port members identified more than $20 billion in projected multimodal port and rail access needs over the next decade.
In addition, 34 percent of ports have identified pressing rail project needs of more than $50 million. So important is rail access to the port industry and supply chain that within the next 10
years, 77 percent of ports are planning an on-dock, near-dock or rail access project. With additional TIGER funding, as well as increased Marine Highway Program funding and the normal funding level authorized for INFRA grants, a new session has been added to AAPA's Capital Projects Seminar, May 8-9 in Norfolk, VA. The panel discussion will focus on how ports can tap into billions of dollars in new federal money available for the U.S. Department of Transportation's grant programs.
For FY 2019 Homeland Security appropriations, AAPA urged Congress to fund the Port Security Grant Program at the originally authorized level of $400 million, but at a minimum of $100 million, which would be the amount recently enacted in the omnibus bill. Earlier this year, the Administration requested $36 million in its FY 2019 budget proposal. In addition, AAPA strongly encourages that U.S. Customs and Border Protection direct staffing resources to ports and terminals to address the growing freight, passenger and business development opportunities within the maritime environment.
This week both the House and Senate Appropriations Committees will begin the process of convening hearings on the FY 2019 budget and appropriations requests.